On the quays in
Le Havre

at night
Sur les quais du Havre la nuit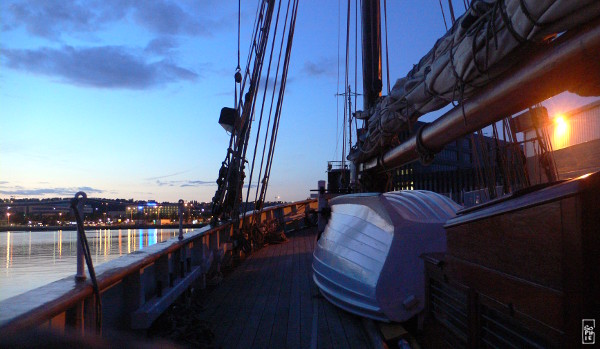 As we had plans to leave Le Havre early the next morning, we spent the night aboard Marie-Fernand, enjoying a clear night on its deck, admiring views of the lit-up harbour and drydock under a dark blue sky.
Comme nous voulions quitter Le Havre de bonne heure le lendemain matin, nous avons passé la nuit à bord du Marie-Fernand, en appréciant une nuit claire sur son pont, avec les superbes vues des silos et de la forme de radoub illuminés sous un ciel bleu foncé.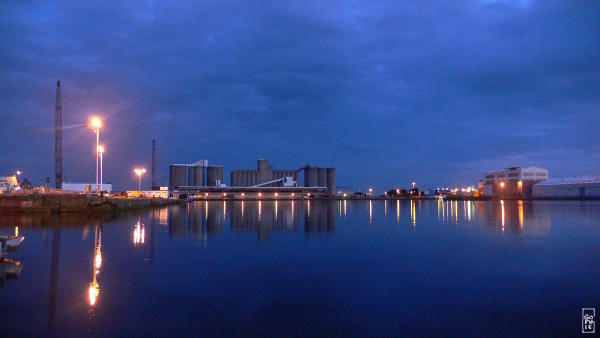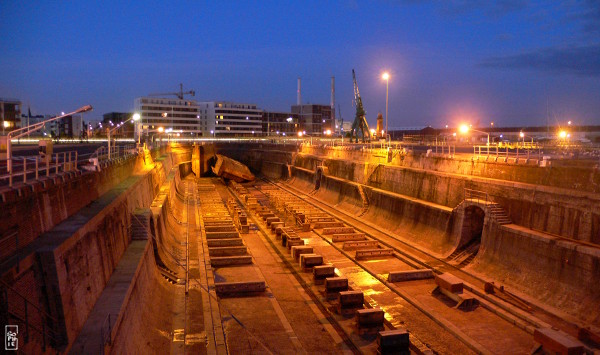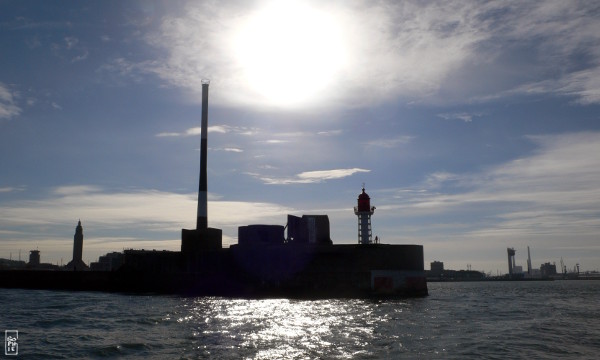 The next morning, we left Le Havre harbour and went along the northeastern part of the city, laid at the bottom and on the less inclined slopes of a cliff.
Le lendemain matin, nous avons quitté Le Havre et sommes passés le long de la partie nord-ouest de la ville, posée au pied et sur les pentes les plus faibles de la falaise.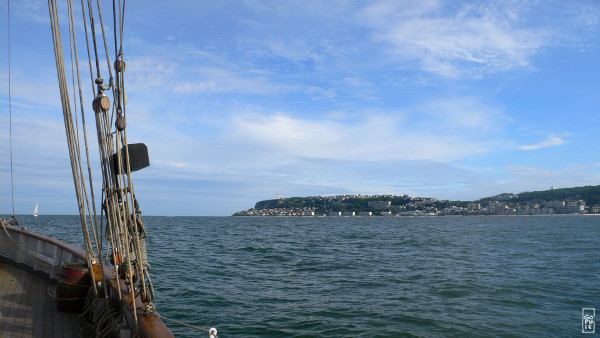 Marie-Fernand website.
Site de Marie-Fernand.
Le Havre - Seine-Maritime—07/2012