Oléron

&

Ré

islands
Îles d'Oléron & de Ré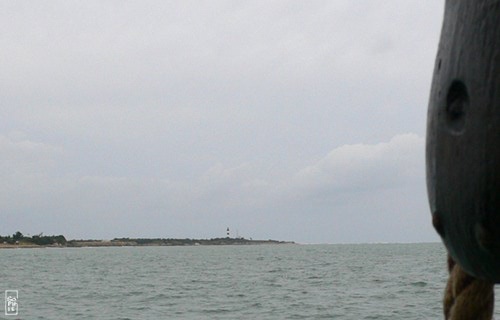 After sleeping aboard Lola of Skagen in Saint-Denis-D'Oléron harbour, we left Île d'Oléron and its Chassiron lighthouse on a grey morning, going north towards Île de Ré.
Après avoir dormi à bord de Lola of Skagen dans le port de Saint-Denis-d'Oléron, nous avons quitté l'île d'Oléron et son phare de Chassiron par un matin gris, en partant nord vers l'Île de Ré.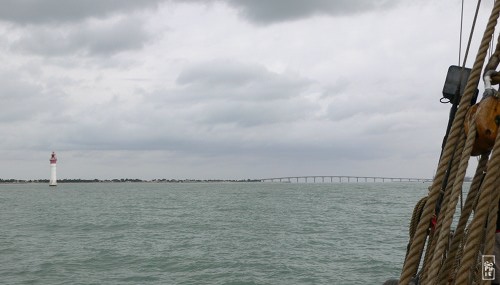 South of Île de Ré, the Chauveau lighthouse signals a sandbar.
Au sud de l'île de Ré, le phare de Chauveau signale un banc de sable.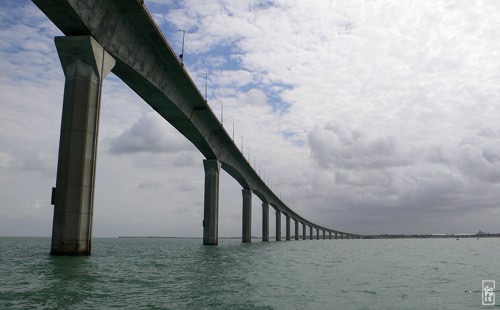 Both Oléron and Ré are linked to the continent by bridges, turning them into peninsulas where car traffic is quite crazy in summer (saw a traffic jam as long as half of the island on Oléron).
As we go under the Île de Ré bridge, the clouds break up and blue sky beckons.
Oléron et Ré sont toutes deux reliées au continent par des ponts, ce qui les transforme en péninsules où le trafic routier est assez fou en été (j'ai vu un bouchon qui faisait la moitié de la longueur de l'île d'Oléron).
Au moment où nous passons sous le pont de l'Île de Ré, les nuages se déchirent et le ciel bleu apparaît.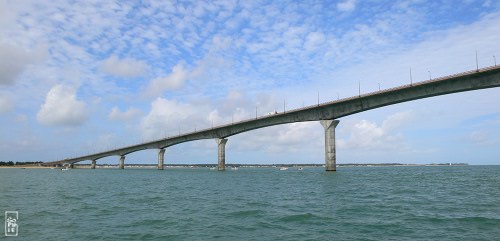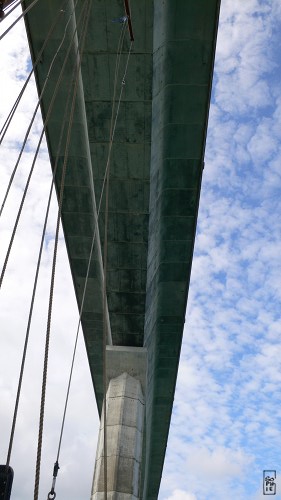 Lola of Skagen website
Site de Lola of Skagen
Bay of Biscay (Golfe de Gascogne), France—07/2010