Down the
Élorn

river
Descente de l'
Élorn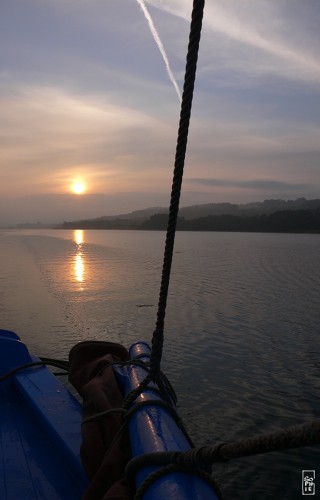 As on the way upriver, the weather was very nice but with very little wind, so our friends aboard Saint Guénolé had to tow us down ( Bergère de Domrémy has no engine, but they have one). The sun slowly rised, shining on the dewy yards of the ship.
Comme pour la montée, le temps était superbe mais avec très peu de vent, donc nos amis du Saint Guénolé ont dû nous remorquer (la Bergère de Domrémy n'a pas de moteur, mais lui il en a un). Le soleil est monté doucement, brillant sur le gui et le pic humides de rosée.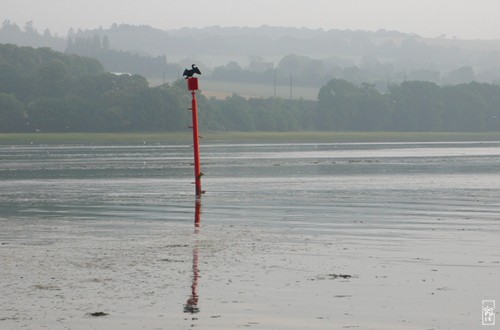 A European shag was practicing its version of the sun salute, perched on a channel beacon.
Un cormoran était en train de pratiquer sa version de la salutation au soleil, perché sur une balise de chenal.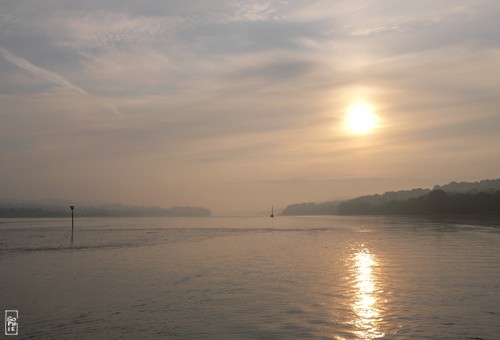 Bergère de Domrémy website.
Site de la Bergère de Domrémy.
Élorn, Finistère, France—07/2011