Bergère de Domrémy

careening: port
Carénage de la Bergère de Domrémy : bâbord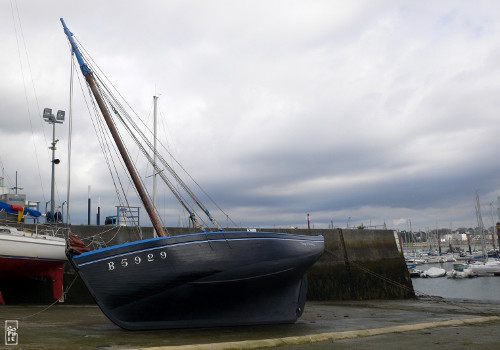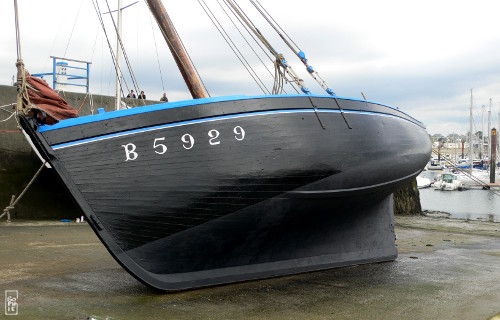 The second day of the careening is spent much like the first, working on port side. Then the work is done and we can admire Bergère de Domrémy ready to sail for the season.
Le deuxième jour du carénage se passe comme le premier, en travaillant du côté bâbord. Et puis le travail est terminé et nous pouvons admirer la Bergère de Domrémy prête à naviguer pour la saison.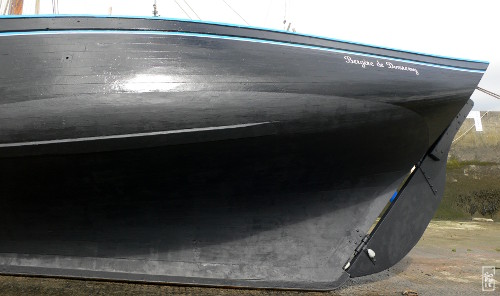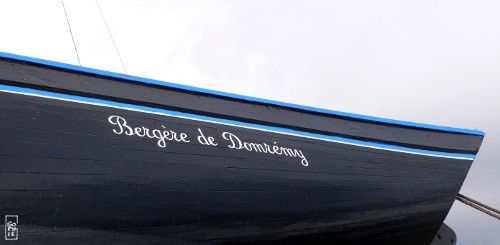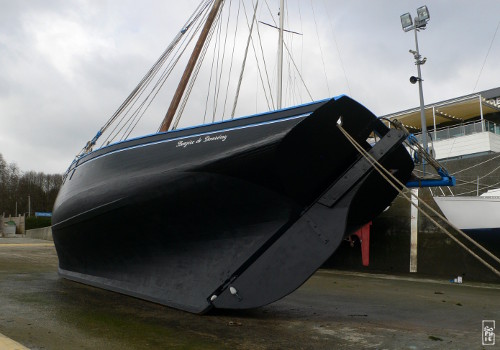 I think she's a pretty elegant fishing vessel, but I might be biased.
Je trouve qu'elle est un bateau de pêche plutôt élégant, mais je suis peut-être partiale.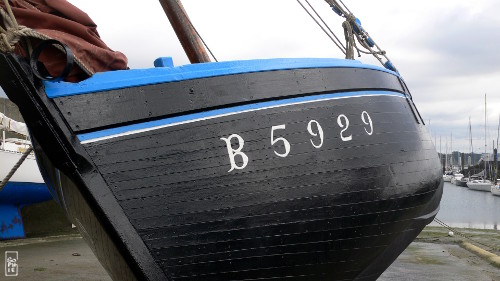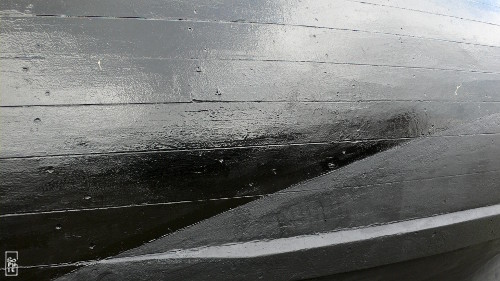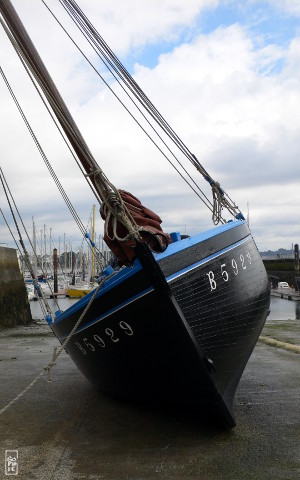 Bergère de Domrémy website.
Site de la Bergère de Domrémy.
Brest, Finistère, France—04/2012