Bergère de Domrémy

careening: starboard
Carénage de la Bergère de Domrémy : tribord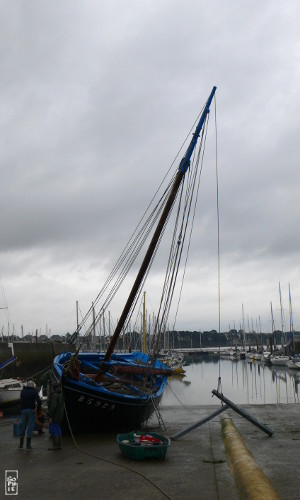 To do the careening, we chose a king tide day, and let Bergère de Domrémy lean to one side (here port), hanging some weight to the mast to stabilize it.
Pour faire le carénage, nous choisissons un jour de grande marée, et laissons la Bergère de Domrémy pencher d'un côté (ici bâbord), en suspendant du poids au mât pour la stabiliser.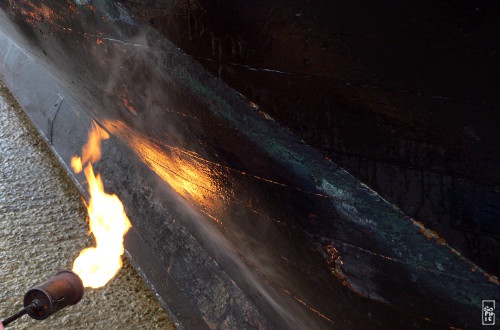 We scrape the hull with high pressure water and tools, then help the few still wet places dry with a flame. Weird to see a flame on a wooden hull, but we only have a tide duration to do the job!
Nous grattons la coque avec un nettoyeur haute pression et des outils, puis nous aidons les derniers endroits mouillés à sécher avec une flamme. Bizarre de voir une flamme sur une coque en bois, mais nous avons seulement la durée de la marée pour finir le travail !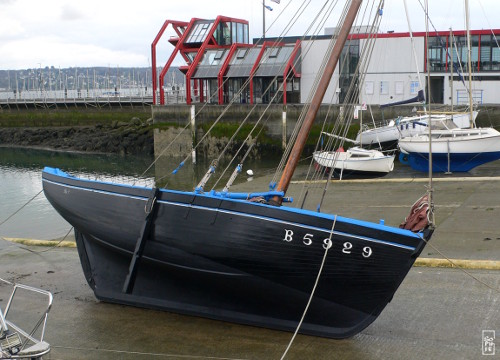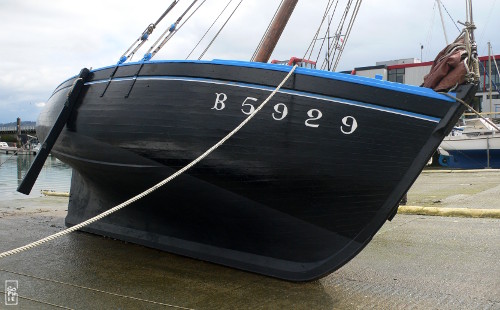 No time to take photos as we rush to paint, then we can enjoy the view of a very nice and clean black hull as the water rises.
Pas le temps de prendre de photos quand nous nous pressons de peindre, et puis nous pouvons profiter de la vue d'une jolie coque noire et propre pendant que l'eau monte.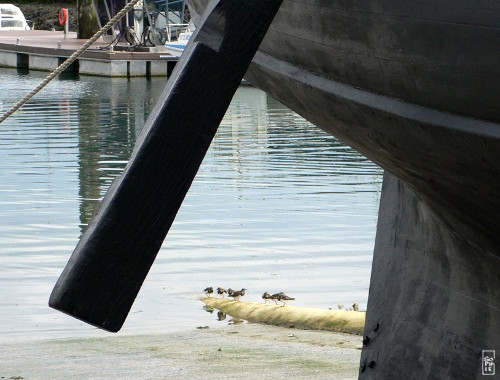 As we work, little ringed plovers enjoys various organisms we have scraped from the hull, up to mussels.
Pendant que nous travaillons, des petits gravelots apprécient les divers organismes que nous avons grattés de la coque, jusqu'à des moules.
Bergère de Domrémy website.
Site de la Bergère de Domrémy.
Brest, Finistère, France—04/2012