Catherina
Catherina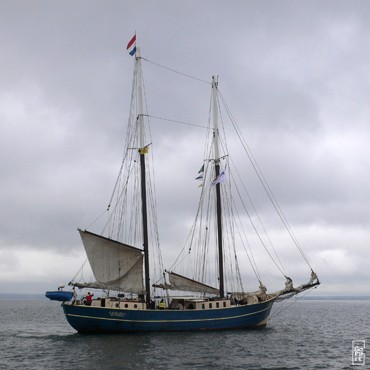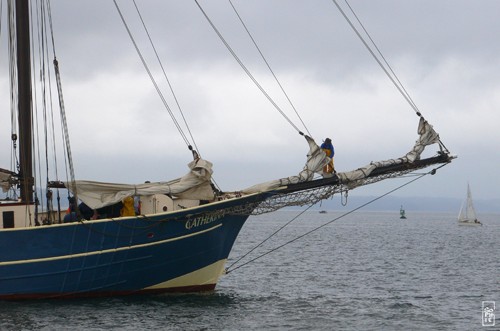 Catherina is a Dutch schooner, built in Germany in 1930, and fitted with a steel hull in 1955.
Catherina est une goélette néerlandaise, construite en Allemagne en 1930, équipée d'une coque en acier en 1955.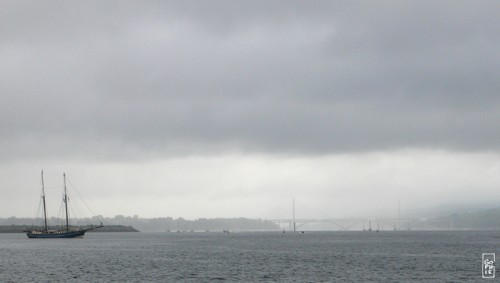 Here she is in front of the Albert–Louppe and Iroise bridge, leaving the harbour on a misty and rainy morning.
La voilà devant les ponts Albert–Louppe et de l'Iroise, sortant du port un matin brumeux et pluvieux.
Catherina website.
Site de Catherina.
Brest, Finistère, France—07/2008