The lugger Corentin
Le lougre Corentin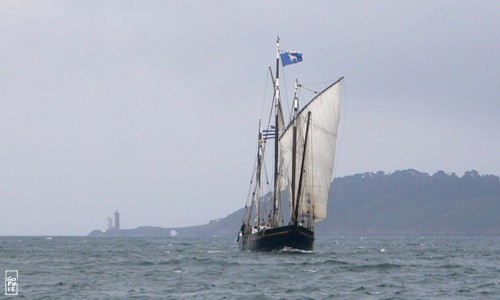 Arriving from the city of Quimper, the lugger Corentin enters the harbour through the Goulet, with the Minou lighthouse in the background.
Arrivant de la ville de Quimper, le lougre Corentin entre dans la rade par le Goulet, avec le phare du Minou en arrière-plan.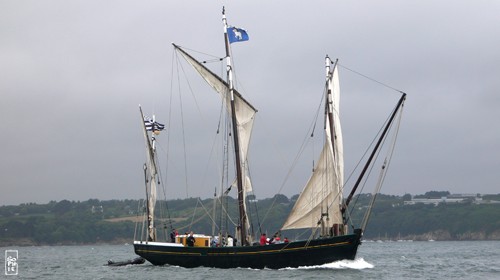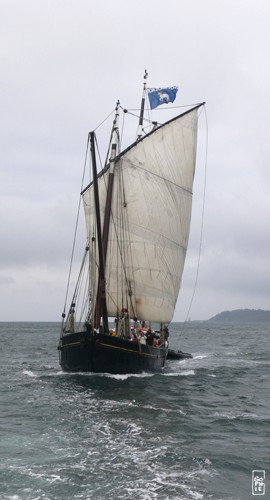 Although Quimper is an inland city in southern Finistère, its river the Odet allows tides to reach its quays, and lots of trade was carried out using the Odet luggers.
Bien que Quimper soit une ville dans les terres du sud Finistère, la rivière l'Odet permet aux marées d'atteindre ses quais, et les lougres de l'Odet étaient très utilisés pour le commerce.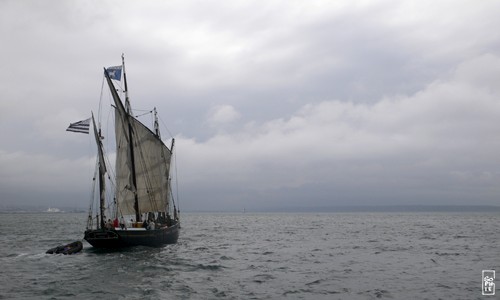 Brest, Finistère, France—07/2008