Various ships—1
Bateaux divers—1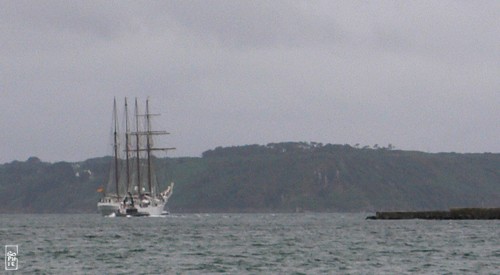 The four-masted topsail schooner of the spanish navy, Juan Sebastián Elcano was leaving the harbour to go back to Spain.
La goélette à 4 mâts de la marine espagnole, Juan Sebastián Elcano, quittait le port pour retourner en Espagne.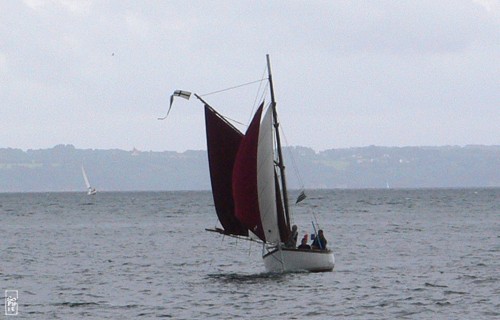 Because of the bad weather, only small ships arrived early.
À cause du mauvais temps, seuls quelques petits bateaux sont arrivés.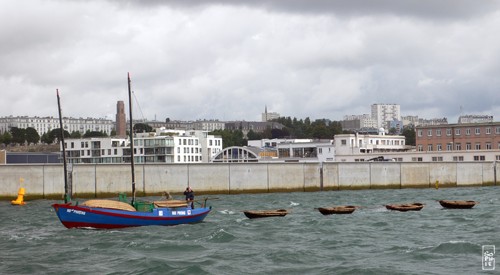 The vietnamese junk was ferrying small basket boats both on its deck (untarred) and tied behind it, taking them inside the Penfeld harbour.
La jonque vietnamienne emmenait de petits bateaux paniers, à la fois sur son pont (pas encore goudronnés) et attachés derrière elle, pour les déposer dans le port de Penfeld.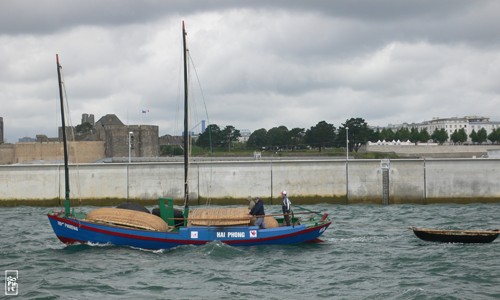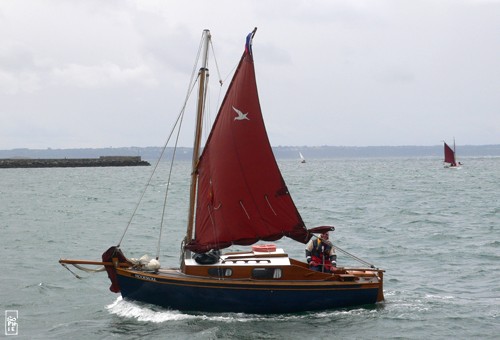 A neighbour from Plougonvelin, the 8m long Moorskoul, with a gannet on its red sail because its name means gannet in breton. While he arrived, live gannets were actually fishing in the harbour.
Un voisin de Plougonvelin, le Moorskoul (8m), avec un fou de bassan sur sa voile rouge, puisque son nom veut dire fou de bassan en breton. Pendant qu'il arrivait, des fous de bassan bien vivants pêchaient dans le port.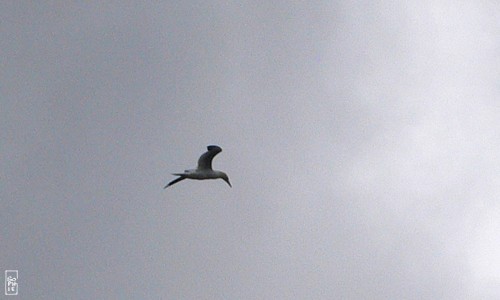 Brest, Finistère, France—07/2008