Earl of Pembroke
Earl of Pembroke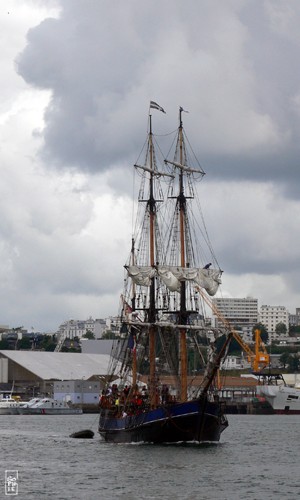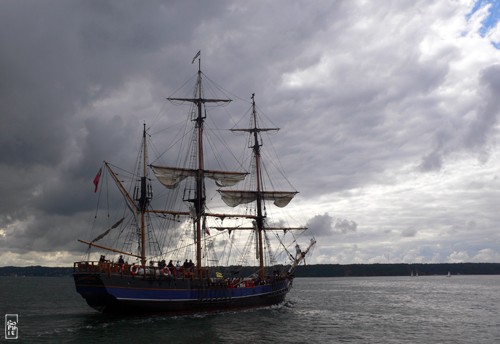 The Earl of Pembroke is… an actress. She was a schooner named Orion built in Sweden at the end of the 40s, and used to haul timber, then abandoned in 1974. In the 80s, she was bought by The Square Sail Fleet, refurbished as a 3-masted barque, and takes parts in movies, tall ships and historical events.
Le Earl of Pembroke est… un acteur. Il a été construit (gréé en goélette et nommé Orion) en Suède à la fin des années 40, et utilisé pour le transport du bois en cabotage, puis abandonné en 1974. Dans les années 80, il a été racheté par The Square Sail Fleet (La flottille à voiles carrées), regréé en 3-mâts barque, et joue depuis dans des films, des rassemblements de vieux gréements et des reconstitutions historiques.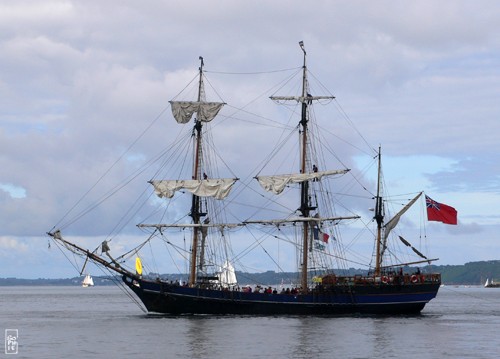 Square Sail Ship Yard website.
Site du Square Sail Ship Yard.
Brest, Finistère, France—07/2008