Kaskelot
Kaskelot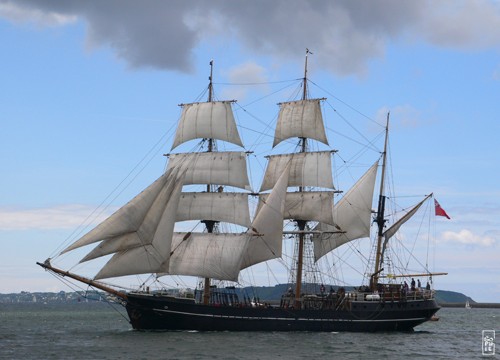 The Kaskelot is from the same fleet as the Earl of Pembroke, and has a similar story. She was a ketch built in Denmark (Kaskelot means sperm whale in Danish) at the end of the 40s, and used to link Greenland to Denmark, then abandoned in the 70s. In the 80s, she was bought by The Square Sail Fleet, refurbished as a 3-masted barque, and takes parts in movies, tall ships and historical events. As she is an actress, we might forgive her for sailing with flat sails, using in fact its engine to move, when the wind is too weak.
Le Kaskelot appartient à la même flottille que le Earl of Pembroke, et a une histoire similaire. C'était un ketch construit au Danemark (Kaskelot veut dire cachalot en Danois) à la fin des années 40, et utilisé pour relier le Groenland au Danemark, puis abandonné dans les années 70. Dans les années 80, il a été racheté par The Square Sail Fleet, regréé en 3-mâts barque, et joue depuis dans des films, des rassemblements de vieux gréements et des reconstitutions historiques. Comme c'est un acteur, on peut lui pardonner de naviguer avec les voiles à plat, avançant en fait au moteur, quand il n'y a pas assez de vent.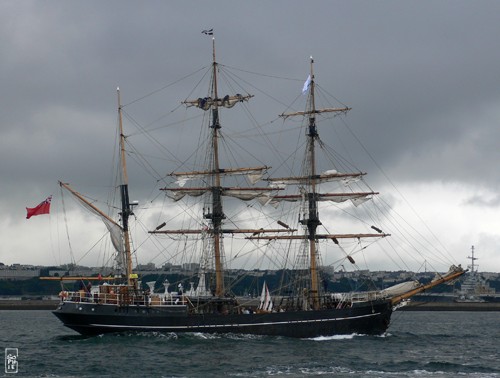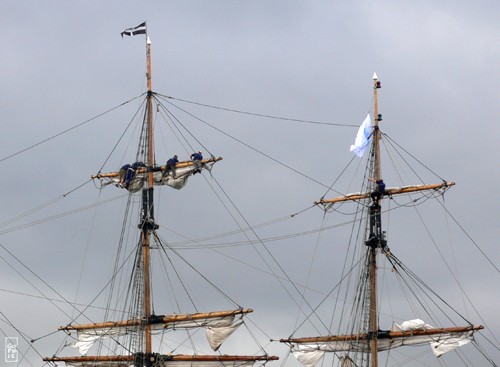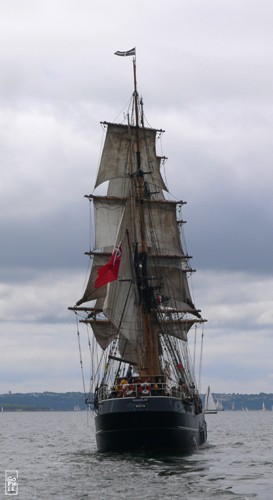 Square Sail Ship Yard website.
Site du Square Sail Ship Yard.
Brest, Finistère, France—07/2008