Jacob Meindert & Pedro Doncker
Jacob Meindert & Pedro Doncker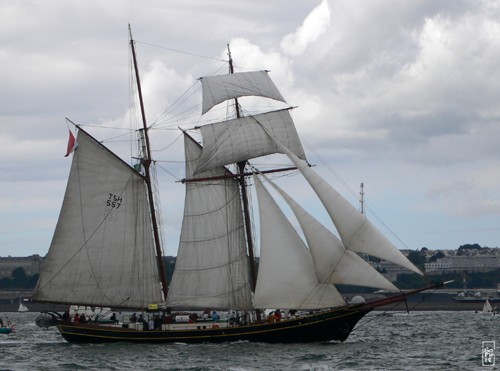 Jacob Meindert is a Dutch schooner.
Jacob Meindert est une goélette à huniers néerlandaise.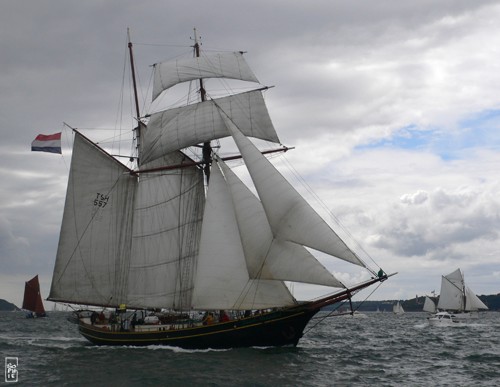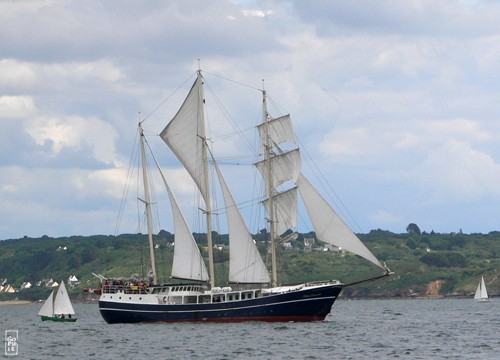 Pedro Doncker is a 3 masts schooner with weird mainsails, two similar sized triangular sails rather than a big 4-cornered gaff-rigged sail and a smaller top sail.
Pedro Doncker est une goélette à trois mâts avec des grands voiles bizarres, deux voiles triangulaires de tailles similaires plutôt qu'une grande voile aurique et une petite flèche triangulaire.
Brest, Finistère, France—07/2008