Harbour crossing
Traversée de la rade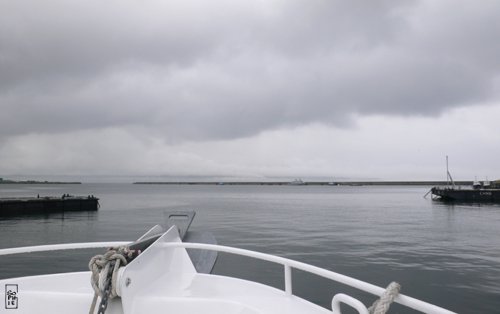 The bow of the passenger boat ready to leave the trade harbour on a misty morning, with layers of fog draped on the Plougastel peninsula.
La proue de la vedette prête à quitter le port de commerce par un matin brumeux, avec des couches de brouillard qui drapent la côte de la péninsule de Plougastel.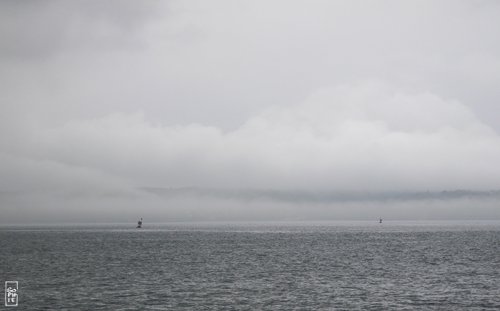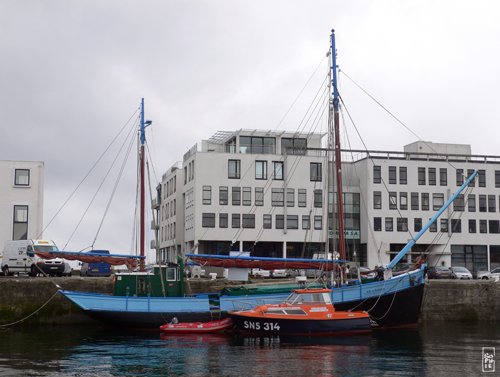 The wooden scow Notre-Dame de Rumengol is moored in the harbour, awaiting passengers for a sailing day. She was built in 1945 and was used for freight transport and sand collecting before being listed as a heritage monument in 1990.
La gabarre en bois Notre-Dame de Rumengol est amarrée dans le port, elle attend des passagers pour une journée de navigation. Elle a été construite en 1945 et était utilisée pour le transport de biens et le ramassage du sable avant de devenir monument historique en 1990.
Brest, Finistère, France—06/2008