Brest

harbour in the mist & old gaffers
Rade de Brest dans la brume & vieux gréements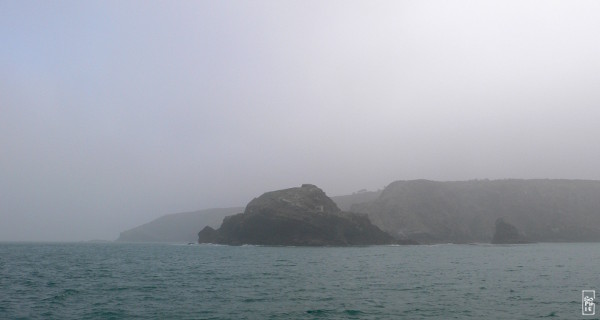 On a misty morning, we peek out of Brest harbour, sailing along the Capucins fort.
Par un matin brumeux, nous pointons le nez hors de la rade de Brest, en naviguant le long du fort des Capucins.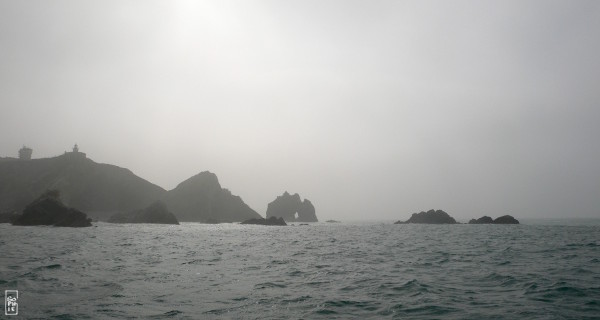 Then we pass Toulinguet head, its craggy rocks delineated against sunlit mist. One of the rocks forms an arch.
Puis nous passons la pointe du Toulinguet, ses rochers crénelés se détachent sur la brume lumineuse. L'un des rochers forme une arche.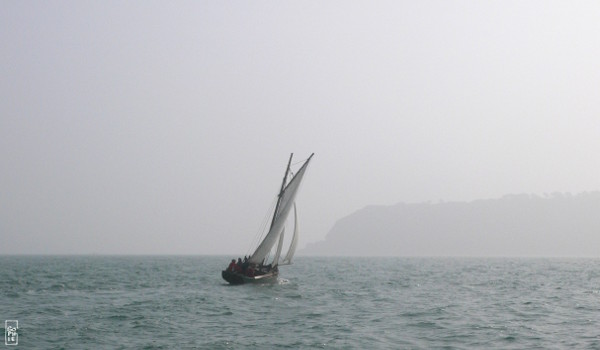 After turning back towards the harbour, we meet the old gaffer cutter Thérèse, coming from Aber Wrac'h.
Après avoir fait demi-tour vers la rade, nous rencontrons le cotre Thérèse, un vieux gréement qui vient de l'Aber Wrac'h.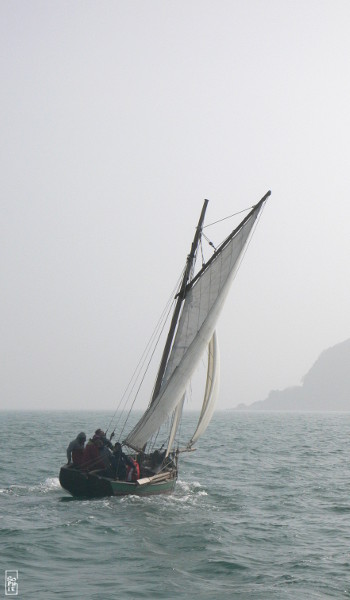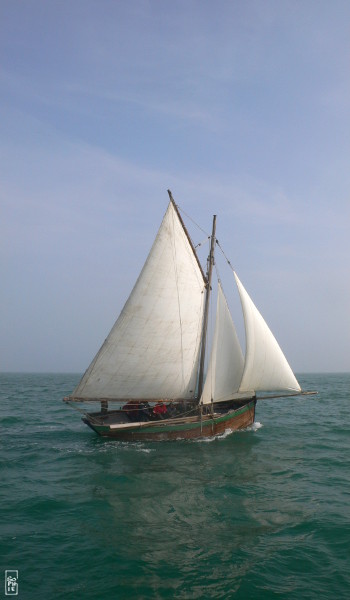 Depending on the sunlight direction, the mood is completely different. When the light comes from behind us, the water is a green shade of glaz (a breton word covering both blue and green colours, those of the sea).
Selon la direction du soleil, l'ambiance est complètement différente. Quand la lumière vient de derrière nous, l'eau est un ton très vert de glaz (mot breton qui recouvre les couleurs du bleu au vert, celles de la mer).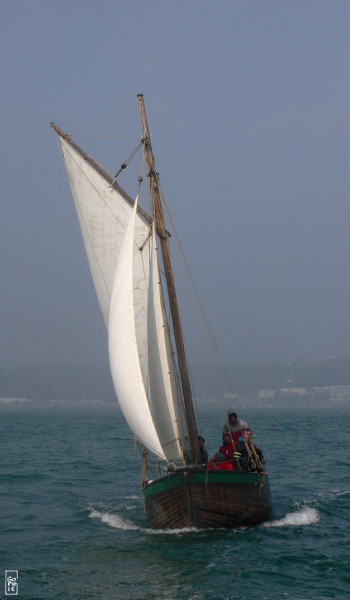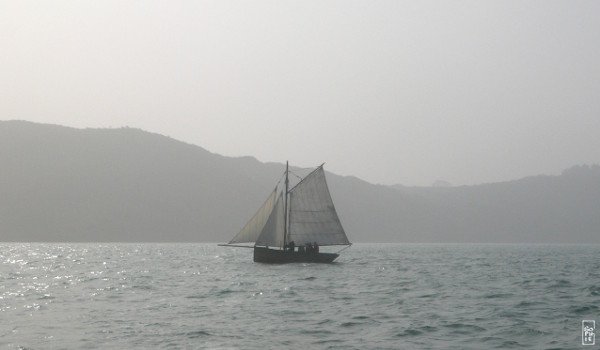 We leave Thérèse as she sails towards Tinduff harbour.
Nous laissons Thérèse qui navigue vers le port du Tinduff.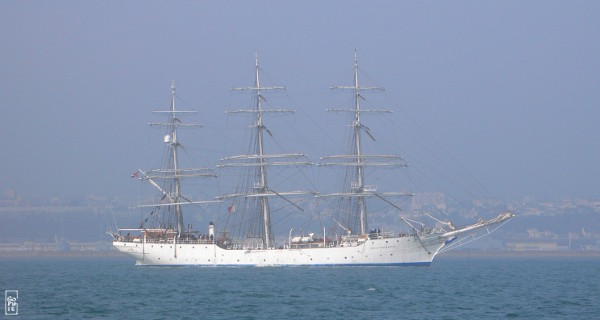 When we pass the trade harbour, the Norwegian full-rigged 3-masts tall ship Christian Radich is maneuvering to enter the harbour, its longboat sailing alongside to take photos.
Quand nous passons au port de commerce, le voilier 3-mâts carré Norvégien Christian Radich est en train de manœuvrer pour y entrer, son annexe navigue à son bord pour prendre des photos.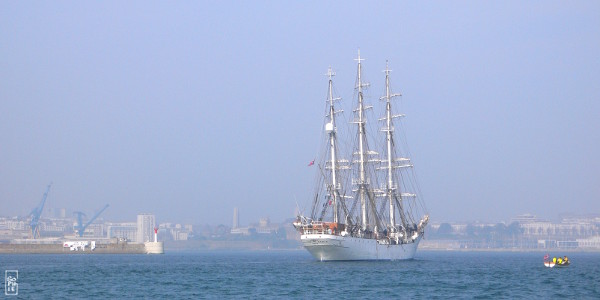 Brest, Finistère, France—03/2014