La Recouvrance

's rigging
Le gréement de La Recouvrance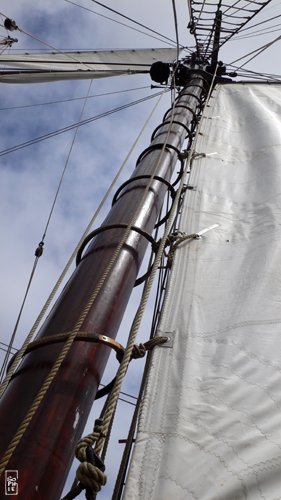 The brigantine sail slides up and down the main mast using leather-covered wooden disks.
La brigantine coulisse le long du grand mât grâce à des disques de bois recouverts de cuir.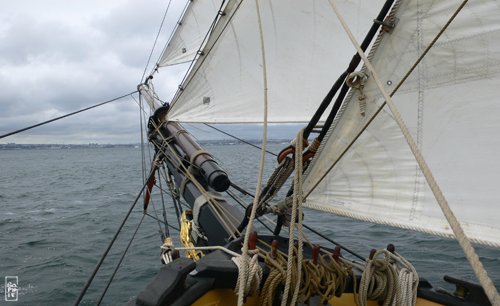 At the bow of the ship, the three headsails: big jib, small jib and forestaysail from left to right.
À l'avant du bateau, les trois voiles d'avant : grand foc, petit foc et trinquette de gauche à droite.
Brest, Finistère, France—04/2008