La Recouvrance

's rigging
Les cordages de La Recouvrance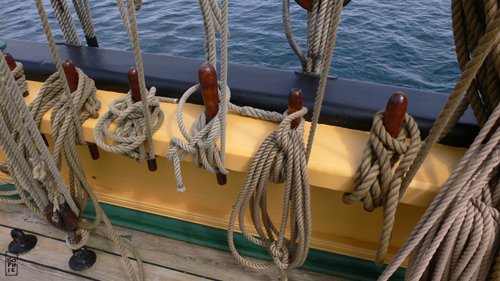 All the running rigging of the ship come down to the deck and are blocked by belaying pins (here on the ship's rail). You just have to know where to look to act on the sail you want to operate.
Toutes les manoeuvres courantes du gréement descendent sur le pont et sont bloquées par des cabillots (ici sur le bastingage). Il suffit de savoir lequel choisir pour manoeuvrer une voile.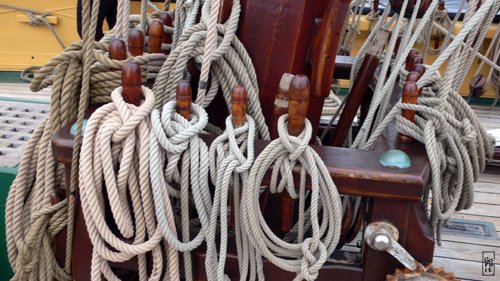 Around the foremast, halyards, clewlines and buntlines can be operated.
Autour du mât de misaine, des drisses, des cargues-fonds et des cargues-boulines.
Brest, Finistère, France—04/2008