La Recouvrance

figurehead
Figure de proue de La Recouvrance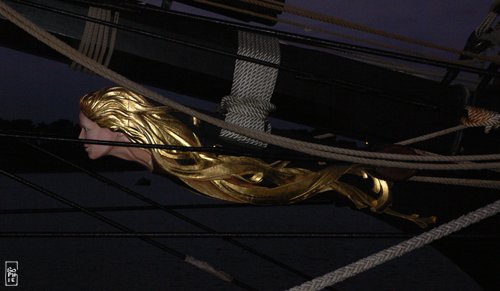 The day before sailing, we went to the Aber Wrac'h harbour to have a look at La Recouvrance, its golden figurehead caught the light of the camera flash.
La veille de la croisière, nous sommes allés au port de l'Aber Wrac'h pour voir La Recouvrance, sa figure de proue dorée a attrapé la lumière du flash de l'appareil photo.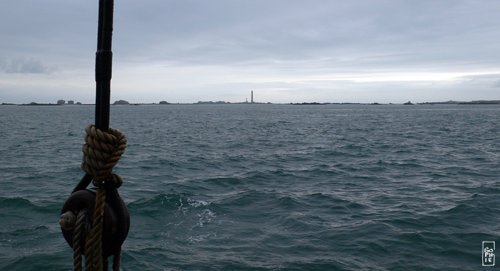 As we left the harbour in the morning, we passed along the Île Vierge lighthouse.
En quittant le port le matin, nous sommes passés au large du phare de l'Île Vierge.
Aber Wrac'h, Finistère, France—08/2008