Le Four

lighthouse
Phare du Four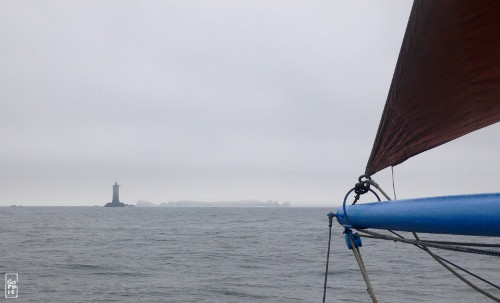 We go on east-northeast towards Le Four lighthouse. The weather is still grey and rainy, raindrops make the quiet sea look very different from the vibrant blue and grey two days before.
Nous continuons est-nord-est vers le phare du Four. Le temps est toujours gris et pluvieux, les gouttes de pluie rendent la mer très différente du bleu et gris vibrant deux jours plus tôt.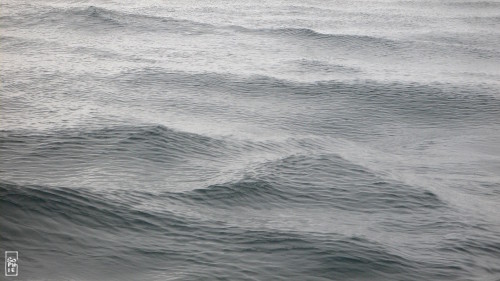 Desktop wallpaper—Fond d'écran :
320×480480×320640×960960×640640×1136240×320240×400480×854540×960800×480480×800720×12801024×10242048×2048640×480800×6001024×7681152×8641280×9601280×10241600×12001024×6001280×7681280×8001366×7681440×9001680×10501920×10801920×12002560×14402560×16002880×18002048×7682560×10243200×1200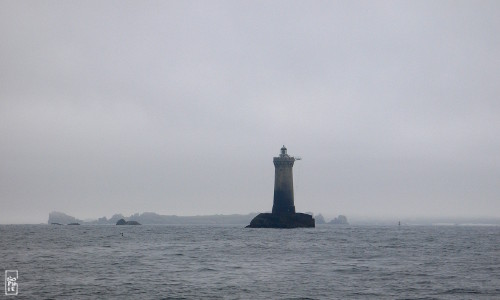 Built earlier than the lighthouses around Ouessant (Ushant), between 1869 and 1874, it rests on a small dark rocky island, marking the northern end of a navigation channel that follows the western coast of northern Finistère.
Construit plus tôt que les phares autour d'Ouessant, entre 1869 et 1874, il est posé sur une petite île rocheuse et noire, marquant l'extrémité nord du chenal de navigation le long de la côte ouest du Finistère nord.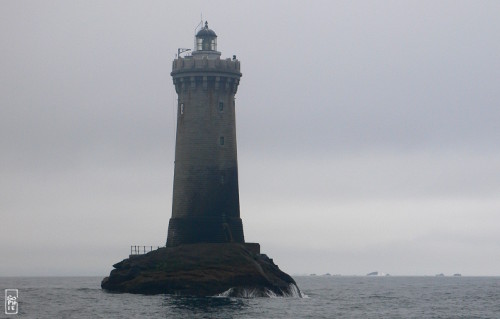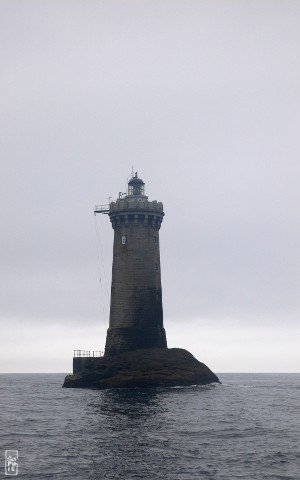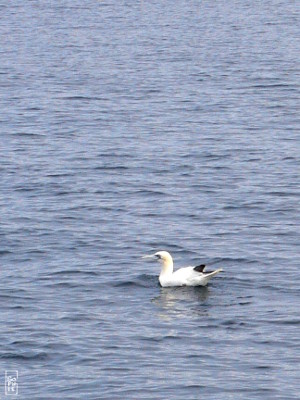 As we go back to land back in Le Conquet, the weather gets sunnier and we meet a gannet resting on the water.
Comme nous rentrons vers Le Conquet, le temps devient plus ensoleillé et nous rencontrons un fou de Bassan qui se repose sur l'eau.
Notre-Dame de Rumengol website.
Site de Notre-Dame de Rumengol.
Mer d'Iroise, Finistère, France—08/2011