Kéréon

lighthouse
Phare de Kéréon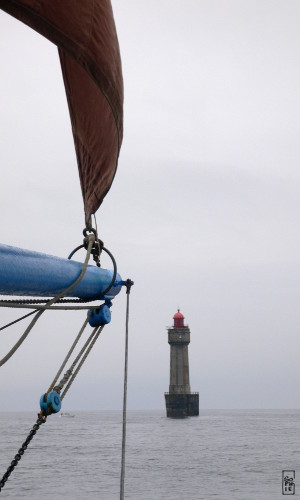 On the last day, we leave Ouessant (Ushant) and head through the Fromveur passage southwest of the island, heading towards Kéréon lighthouse. The Fromveur is a dangerous passage with currents up to 9 knots, and is marked by La Jument and Kéréon at each end.
Le dernier jour, nous quittons Ouessant et passons le Fromveur au sud-ouest de l'île, en direction du phare de Kéréon. Le passage du Fromveur est dangereux, avec des courants jusqu'à 9 nœuds, il est signalé par La Jument et Kéréon à chaque extrémité.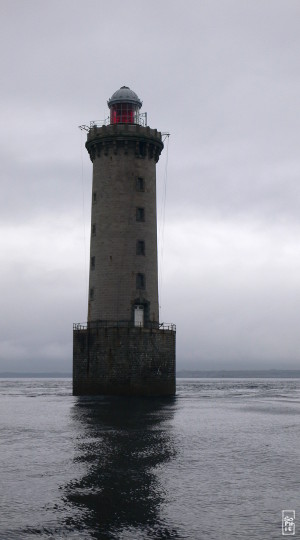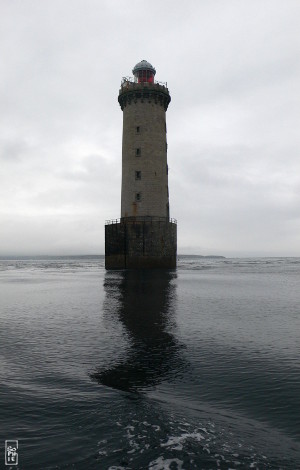 When a strong wind goes against the current, waves can be very wild, but on this quiet grey day, with a little wind, the sea is flat and we can approach the lighthouse. It was built between 1907 and 1916 and is quite luxurious, with mosaics, oak floors and precious woodworks inside.
Quand un vent fort va contre le courant, les vagues peuvent être déchainées, mais lors de ce jour tranquille et gris, avec un peu de vent, la mer est plate et nous pouvons approcher du phare. Il a été construit entre 1907 et 1916 et est plutôt luxueux, avec des mosaïques, des planchers de chêne et des marqueteries en bois précieux à l'intérieur.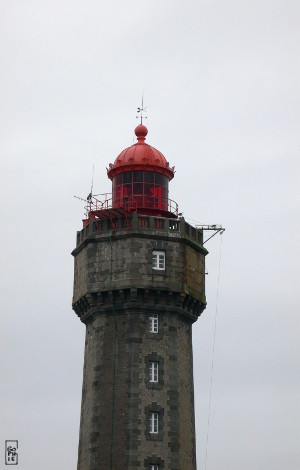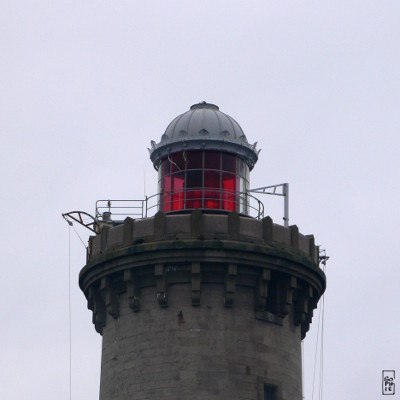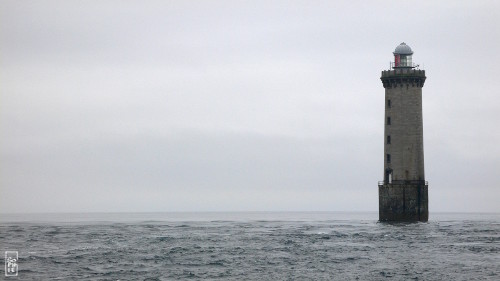 Desktop wallpaper—Fond d'écran :
320×480480×320640×960960×640640×1136240×320240×400480×854540×960800×480480×800720×12801024×10242048×2048640×480800×6001024×7681152×8641280×9601280×10241600×12001024×6001280×7681280×8001366×7681440×9001680×10501920×10801920×12002560×14402560×16002880×1800 2560×1024
The grey weather makes the lighthouse look forlorn, it was the last French sea lighthouse to see its keepers go when it was automated in 2004. Now it is only infrequently visited and maintained.
Le temps gris donne une impression de tristesse au phare, il a été le dernier phare en mer français à voir ses gardiens partir quand il a été automatisé en 2004. Désormais il est visité et entretenu seulement de temps en temps.
Notre-Dame de Rumengol website.
Site de Notre-Dame de Rumengol.
Mer d'Iroise, Finistère, France—08/2011