Glénan

islands
Îles des Glénan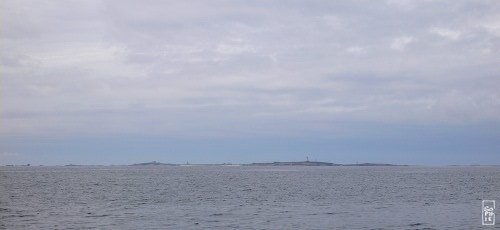 The Glénan islands are an archipelago of low-lying islands south of Concarneau. Their name is famous as they host a very renowned sailing school.
Les îles des Glénan sont un archipel d'îles basses au sud de Concarneau. Leur nom est connu car elles abritent une école de voile très réputée.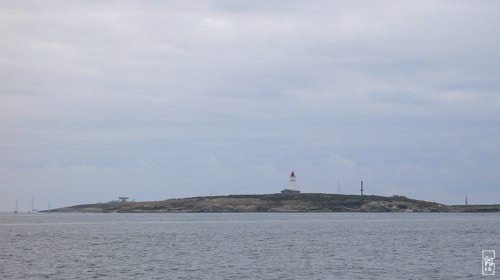 The Penfret lighthouse sits on one of the islands.
Le phare de Penfret se trouve sur l'une des îles.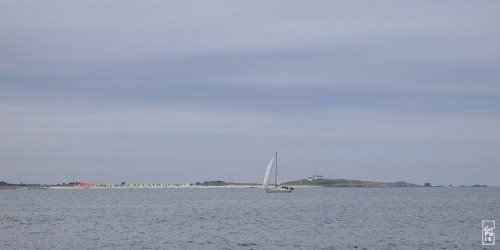 The beach is dotted with coloured sails of the sailing school training ships.
La plage est parsemée de voiles colorées des bateaux de l'école de voile.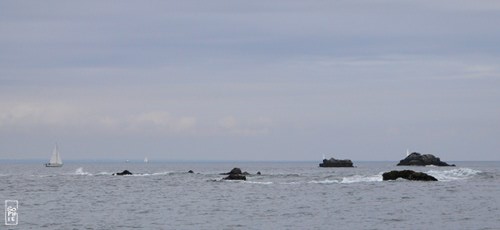 While sailing in the archipelago, emerging rocks remind you that you must choose your route wisely.
Pendant la navigation dans l'archipel, des roches tout juste émergées vous rappellent qu'il faut choisir sa route avec soin.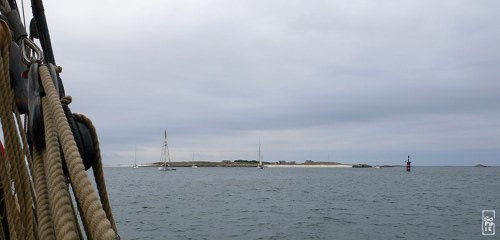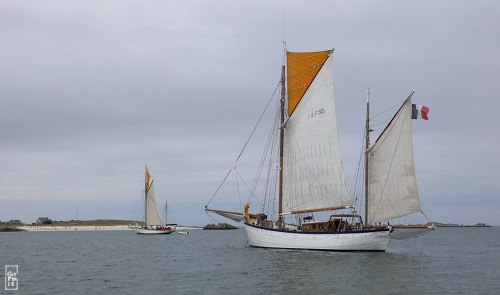 As we approach we see two old gaffers moored among other visitors: the foremost is Étoile Molène, a tuna fishing dundee cutter, and the other is Étoile Polaire, a classic yachting ketch, both from the Étoile Croisière fleet.
En nous approchant nous voyons deux vieux gréements mouillés parmi d'autres visiteurs : au premier plan l'Étoile Molène, un dundee thonier, l'autre bateau est l'Étoile Polaire, un yacht classique de type ketch, tous les deux font partie de la flotte Étoile Croisière.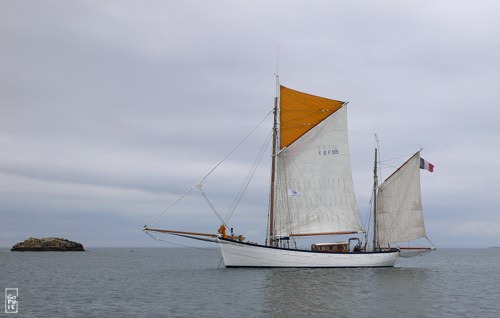 Lola of Skagen website
Site de Lola of Skagen
Bay of Biscay (Golfe de Gascogne), France—07/2010