Corsen cape
Pointe de Corsen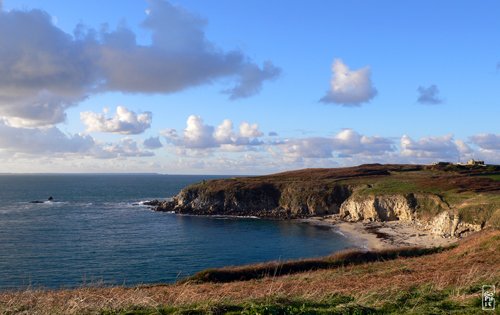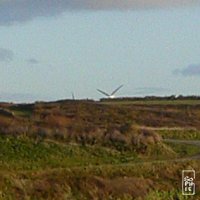 The Corsen cape is seen from the parking on the photo above. The name of the cape is well known to sailors, as it hosts the Cross Corsen, managing ship traffic supervision and emergency operations in this very busy and dangerous shipping route.
Below, the cove and smaller heads seen from the cape; just above their top, wind turbine blades emerge.
La pointe de Corsen est vue du parking sur la photo ci-dessus. Le nom de la pointe est bien connu des marins, puisqu'elle abrite le Cross Corsen, qui gère le trafic et la sécurité maritime dans cette zone très fréquentée et dangereuse.
Ci-dessous, la crique et d'autres caps vus de la pointe elle-même ; juste au-dessus de leur sommet, des pales d'éoliennes apparaissent.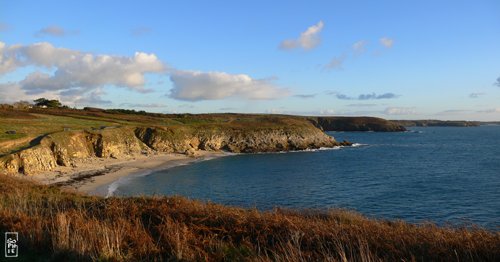 Pointe de Corsen, Finistère, France—12/2006